special promo Bank Jatim flazz card
Date: 10 june 2014
Categories : All News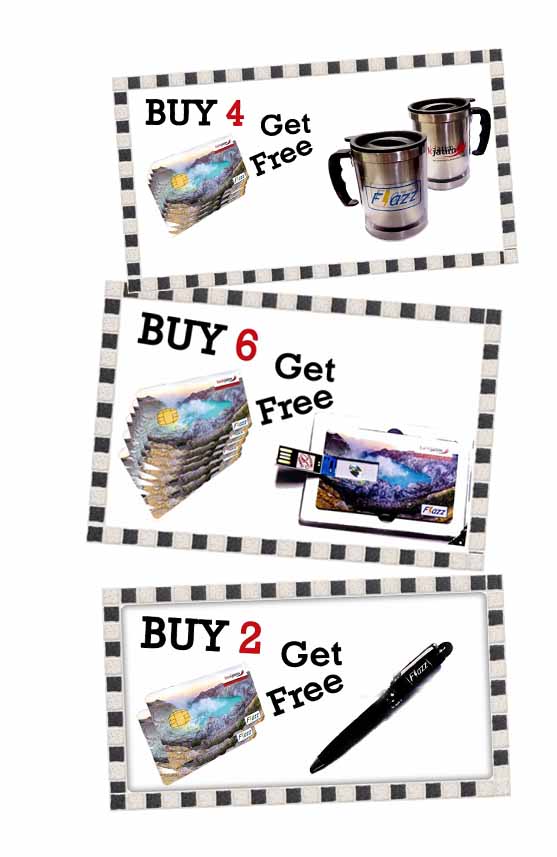 Along with the goal to increase transactions and e-banking sector in an effort to increase fee-based income grew better, Bank Jatim continues to show serious steps in improving the services sector is one of them with e-money product launch in mid-April last.

In cooperation with the BCA as the publisher, product, named Bank Jatim Flazz card has been made ​​available to the customers / general public in the local branch offices of Bank Jatim with a price quite affordable at 25.000, - with recharging boundary / top up ranging from Rp . 50.000, - s / d Rp. 1.000.000, -.

Card that functions as legal tender can be used throughout the merchants / outlets that provide tools Flazz card. By simply attaching the card to the device quickly and easily as its slogan "Tap n Go" then the transaction is successfully done.

Easy transaction using Bank cards Flazz Jatim is very beneficial and effective for its users, because it does not need to bother carrying cash in the wallet when shopping or to pay a variety of other needs.

In doing promo program, Bank Jatim provides special offers for every purchase of Bank Jatim Card Flazz + Top Up to multiplication by 2, 4, and 6 cards at once. Get beautiful pens to purchase two cards, Gelas.Mug to purchase 4 cards, and flasdisk to buy Bank Jatim 6 Flazz card while supplies last.

Come immediately bought cards Flazz Bank Jatim, enjoy the ease of the transaction and take home the prize. More info contact some Jatim Branch Office (Main Branch, Dr. Atopic Dermatitis, Silver, HR Mohammed, Gresik, Surabaya, Malang, Jakarta and Surabaya Sharia).
(cap)