Bank Jatim Gives 2 Units of Operational Cars to the Malang City Government
Date: 23 january 2023
Categories :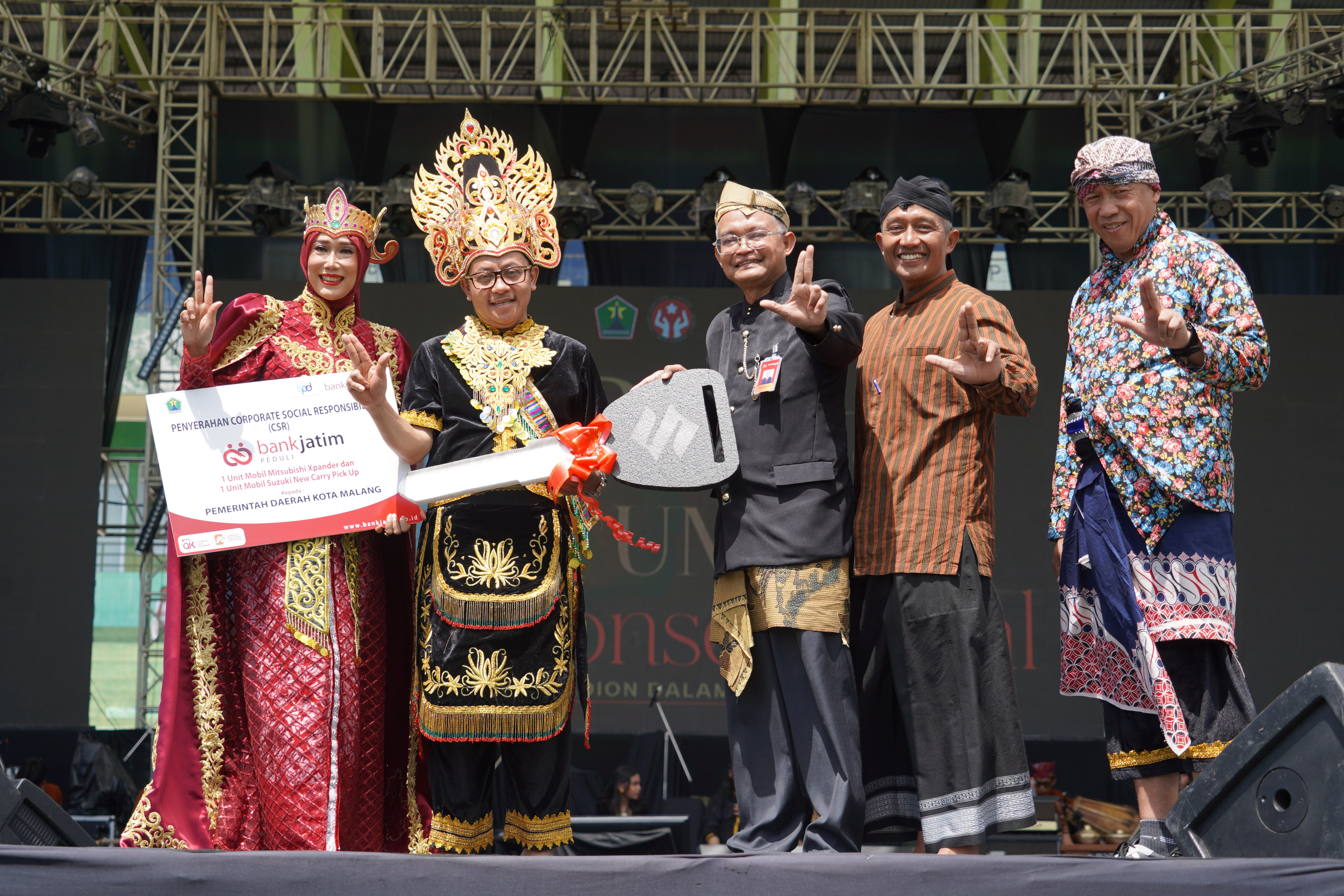 As the proud bank of the people of East Java, PT Bank Pembangunan Daerah Jawa Timur Tbk (bankjatim) is not only focused on improving business, but also has high empathy and responsibility for the welfare of the surrounding community, especially in East Java. This commitment is implemented through the submission of bankjatim Peduli CSR which has been carried out in several cities. This time bankjatim's concern is shown through the handover of bankjatim Care Corporate Social Responsibility (CSR) assistance in the form of 2 (two) units of operational cars to the Malang City Industry and Trade Cooperative Office.
Located at the Gajayana Stadium in Malang (22/01), bankjatim Peduli CSR assistance in the form of 2 (two) units of operational cars was handed over by Zulhelfi Abidin (Director of IT and Digital bankjatim) to Drs. H. Sutiaji (Mayor of Malang). As we all know that Malang City is one of the largest contributors to MSMEs and has tremendous potential. The bankjatim care assistance is to support the implementation of the Dekranasda program, Diskopindag and the Malang City Regional National Craft Council in order to optimize and accelerate the productivity of Malang City MSME players.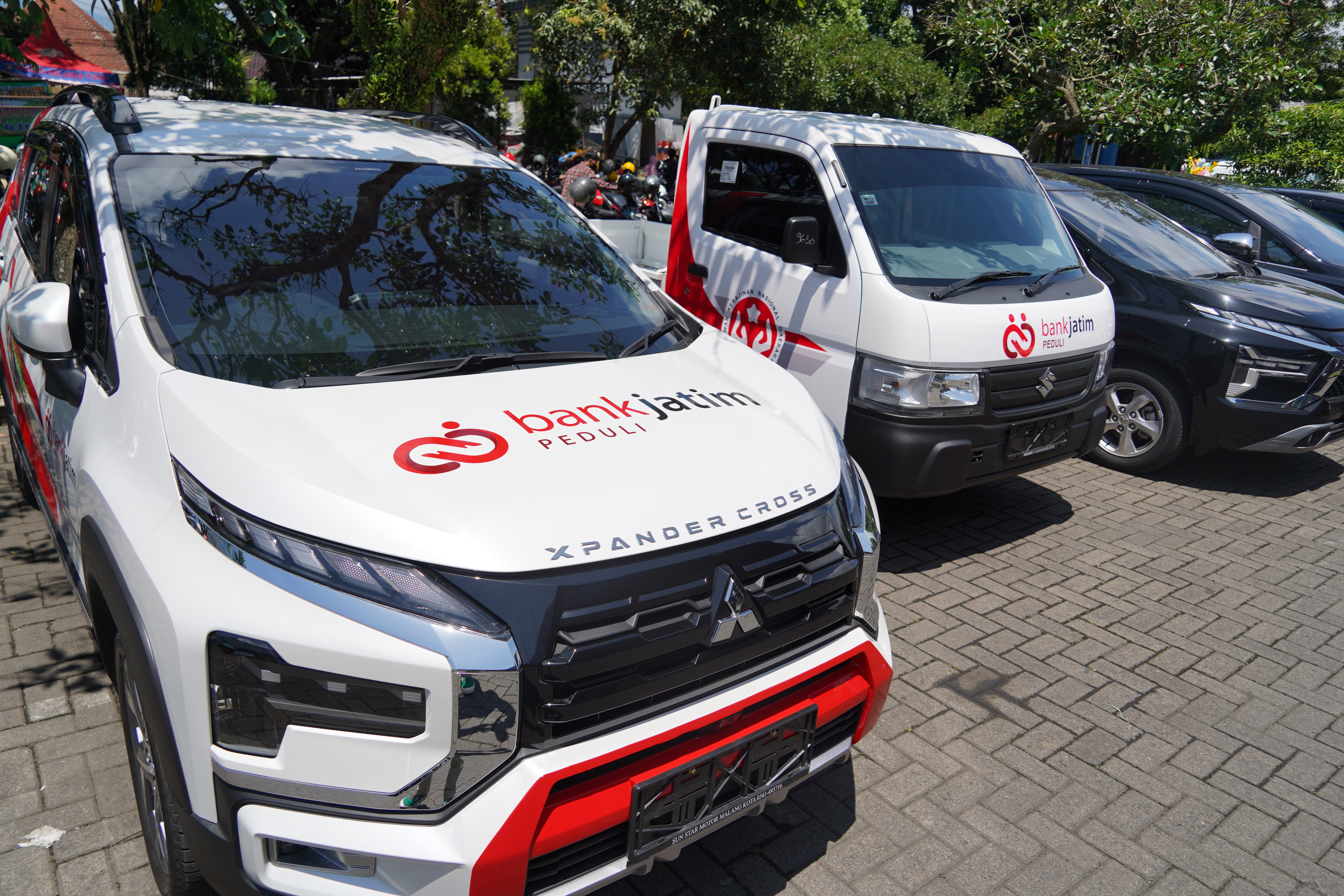 On this occasion, Zulhelfi Abidin said that bankjatim will continue to synergize with the Malang City Government to realize economic strengthening, especially for MSMEs. "The synergy of bankjatim with the Malang city government is a manifestation that bankjatim is present in the midst of the people of East Java, especially the people of Malang, the assistance of operational cars is expected to be able to help the operations of the Department of Cooperatives Industry and Trade" said Zulhelfi.
H. Sutiaji expressed his gratitude and appreciation for the support and assistance bankjatim care that has been submitted. "Thanks to bankjatim, we (Malang City Government) really appreciate the assistance of operational vehicles to the Department of Cooperatives Industry and Trade for the smooth running of tasks that should be done, hopefully from this assistance we can continue to cooperate with bankjatim and bring blessings to all," he said.
CSR bankjatim Peduli is a form of love and concern of bankjatim to the people of East Java who have given their trust and support to bankjatim. Not only that, bankjatim also constantly innovates by producing a variety of new services to answer the transaction needs of its customers. Some bankjatim services that have proven to be able to provide convenience for the community are QRIS services, Virtual Accounts for payment of local taxes and levies, and the use of JConnect Mobile as an application that is able to facilitate various non-cash payment transactions.