Supporting the Acceleration of Digitalization, Bank Jatim Handed over CSR Assistance 120 PC Units to Surabaya City Government
Date: 29 may 2023
Categories :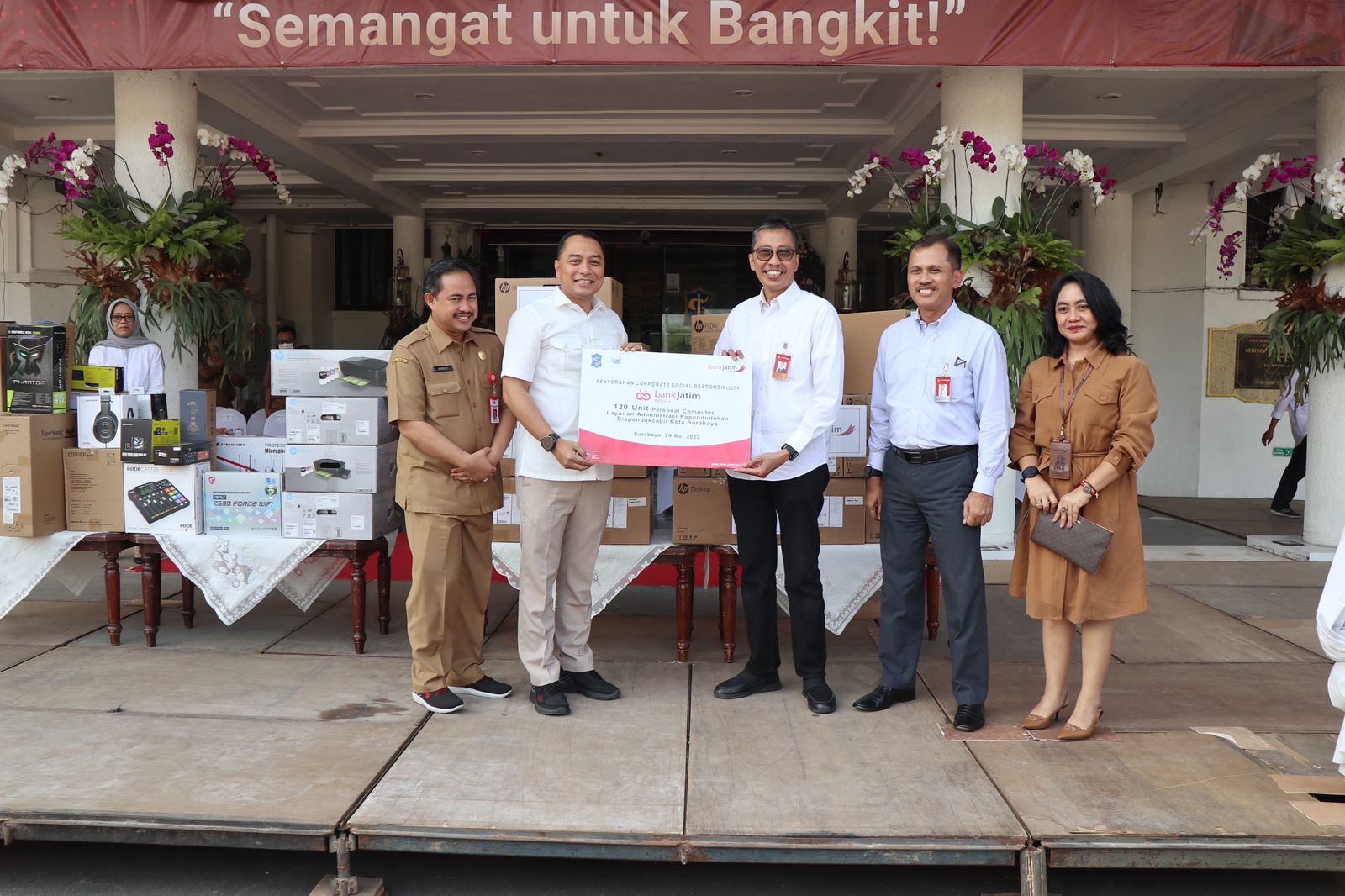 SURABAYA, May 29, 2023. PT Bank Pembangunan Daerah Jawa Timur Tbk. or bankjatim officially handed over Corporate Social Responsibility (CSR) assistance to the Surabaya City Government (Pemkot) on Monday (29/5) in the form of 120 units of personal computers (PC). Located at Surabaya City Hall, the handover was carried out symbolically by bankjatim President Director Busrul Iman to Surabaya Mayor Eri Cahyadi.
Busrul revealed, this is proof of the company's commitment to always support the various programs and policies of the regional head as well as a form of bankjatim's concern for the community and the environment. The 120 PCs that were handed over to the Surabaya City Government were to be used in digital population administration and civil registration services.
So it is hoped that this CSR can make it easier for officers to provide maximum service to the people of Surabaya. "We want to collaborate with the municipal government to participate in the success of the Surabaya City Population and Civil Registration Office program in serving the population administration of this hero city. So now if you want to take care of the administration, it can be fast and timely," said Busrul.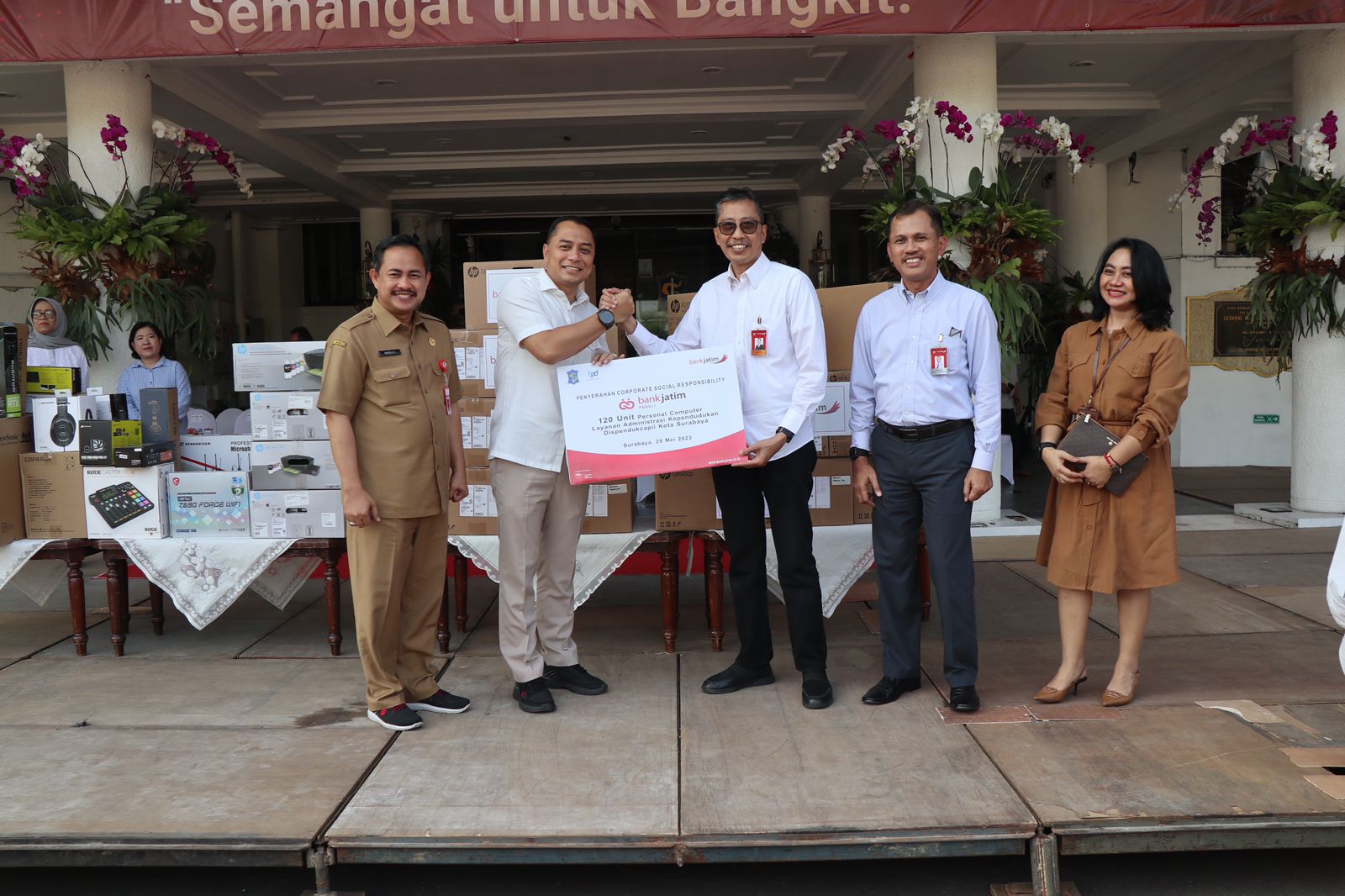 He also hopes that the synergy between bankjatim and the Surabaya Regency Government can continue to grow again in order to build Surabaya as a smart city. "In essence, of course we strongly support the efforts made by the Surabaya City Government to accelerate and expand digitalization and electronification of services for the convenience of the community," Busrul explained.
On this occasion, Eri gave his highest appreciation to bankjatim for CSR assistance to the Surabaya City Government. "We hope that this cooperation will not stop here and hopefully in the future there will be sustainable cooperation in order to realize maximum service to all levels of Surabaya society," he said.
According to Eri, the assistance of 120 PC units is very important for the performance of the city government. Moreover, today is a digital era where everything is required to be fast-paced. "Now, with more computers, if there are residents who want to take care of documents, it can be completed quickly and officers can go directly to the RW Hall to serve the community," he said.
Because, now people's expectations of the speed and quality of public services are getting higher. Therefore, government agencies should no longer be in the comfort zone. "The key is only one, which is digitalization. With digitalization, services are getting faster, more precise because the path is clear, everything is digital. We have done that massively in Surabaya, in all service lines," Eri concluded.