Supporting Sugar Self-Sufficiency, Bank Jatim once again channeled KKPA to PTPN X
Date: 23 february 2018
Categories :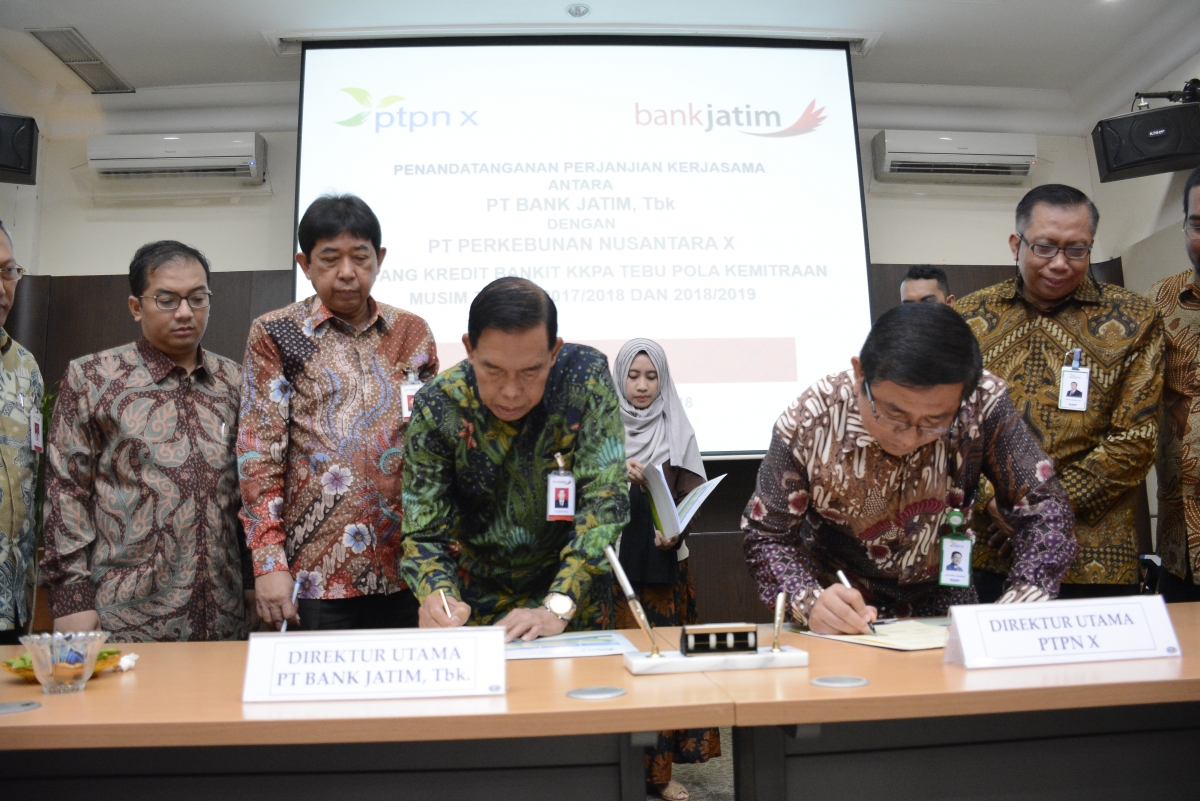 The basic material that has become scarce lately has become one of the concentrations PT Bank Pembangunan Daerah Jawa Timur Tbk (bankjatim) to support self-sufficiency.

Located at the PTPN X office, bankjatim again signed a Cooperation Agreement on the distribution of KKPA (Primary Cooperative Credit for Members) with PTPN X (23/02). Credit distribution is planned to be channeled to KPTR (People's Sugar Cane Cooperative) assisted by 10 Sugar Factories, among others, PG Kremboong, PG. Watoetoelis, PG. Tulangan, PG. Gempolkerep, PG. Tjoekjir, PG Lestari, PG. Ngadirejo, PG. New Islamic Boarding School, PG. Meritjan, and PG. Modjopanggoong.

Signed directly by the President Director of Bankjatim, R. Soeroso and Dwi Satriyo Annurogo, Managing Director of PTPN X. The KKPA distribution cooperation agreement aims to increase national sugar cane production, especially sugar mills in the East Java region under the auspices of PTPN X. 2015 was a bankjatim support in the Sugar Cane Plantation sector and the development of sugar production in the East Java region.

"Total loan distribution with PTPN X is Rp. 100.5 billion, and for the first stage of distribution of Rp. 75 billion, "said R. Soeroso, after the signing of the Cooperation Agreement.