Support Trade & Investment Mission of East Java Province, Bank Jatim Introduces JConnect Remittance in Hong Kong
Date: 16 may 2023
Categories :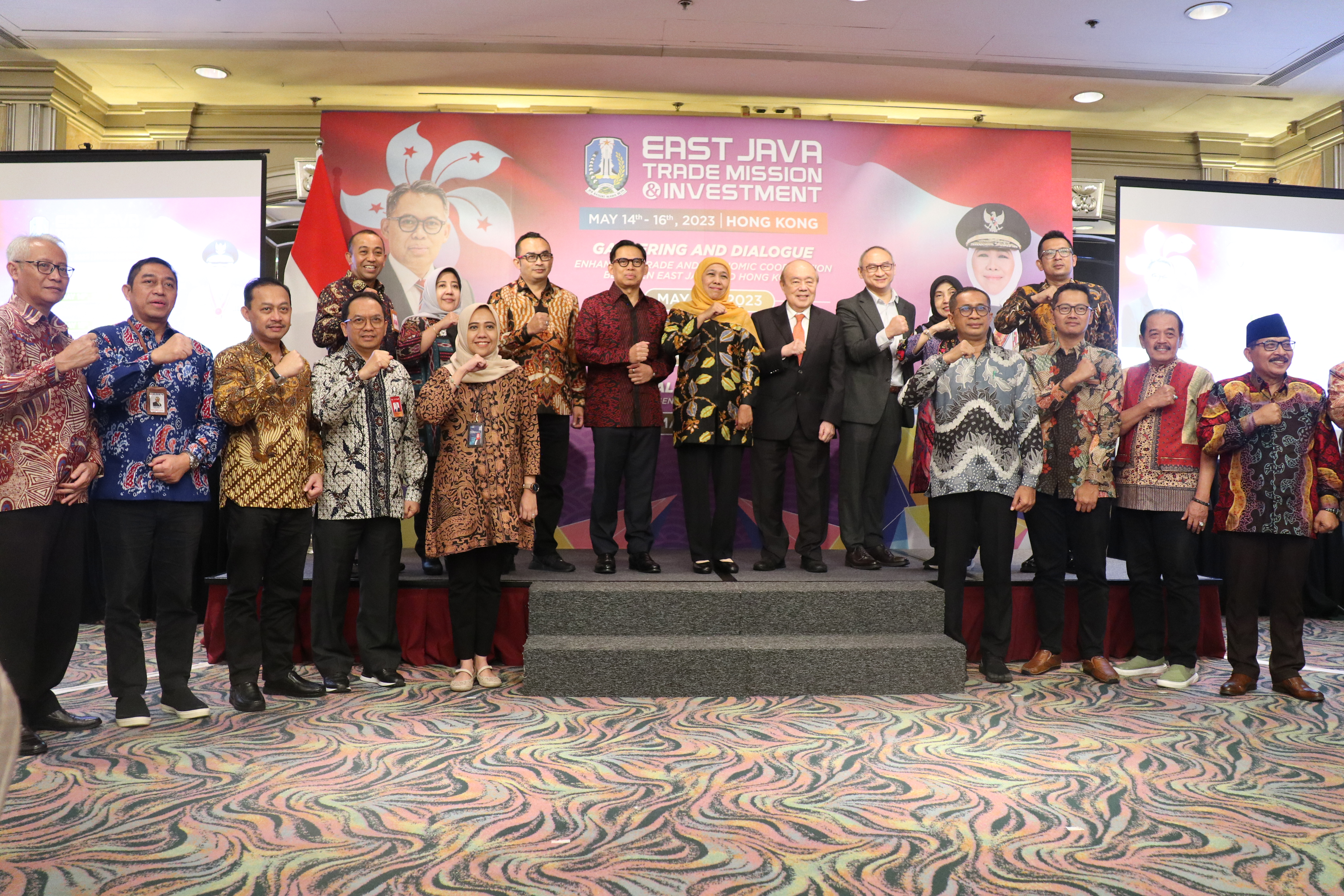 HONG KONG, May 15, 2023. The East Java Provincial Government again held a trade and investment mission between countries. Located at the Regal Hong Kong Causeway Bay Hotel, the activity was attended directly by East Java Governor Khofifah Indar Parawansa, Consulate General of the Republic of Indonesia in Hong Kong Ricky Suhendar, and Director of Finance, Treasury and Global Services bankjatim Edi Masrianto.
As a Regional Owned Enterprise (BUMD), bankjatim certainly has a role in the activities attended by Indonesian Migrant Workers (PMI). One of them is providing education about financial literacy in remittance transactions in Hong Kong and at the same time introducing JConnect Remittance for Indonesians living in Hong Kong.
JConnect Remittance is a banking service provided by bankjatim to send money in the form of foreign exchange from abroad to the country. And vice versa. According to Edi, the majority of the purpose of immigrants working abroad is to prosper their families. Therefore, bankjatim helps Indonesian immigrants to send money to their families in real time for 24 hours and without deduction of fees when receiving remittances through JConnect Remittance.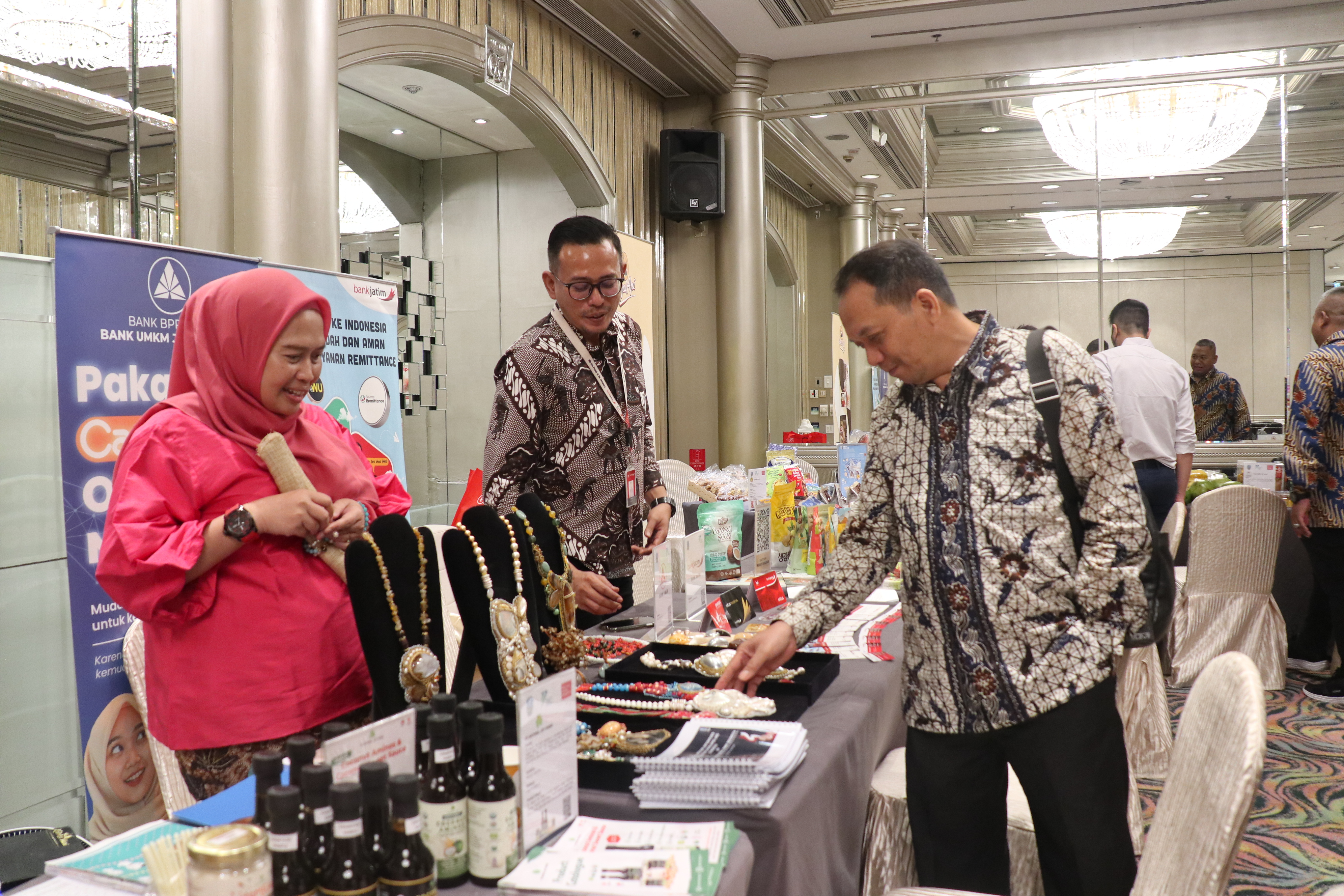 JConnect Remittance is a development of money transfer services in collaboration with Merchant Trade Asia. It can be utilized to send money with a maximum transaction of up to Rp 100,000,000. He hopes that PMIs, especially those from East Java, can be faster and safer in making money transfer transactions between countries. "As a regionally-owned bank, we will continue to make innovations to provide ease of transactions for the people of East Java wherever they are," he said.
On the occasion, Khofifah also explained that investment growth in East Java throughout 2022 was quite significant. From the initial investment value in East Java was targeted at only Rp 80 trillion, but in fact East Java managed to reach Rp 110.3 trillion. According to him, it all happened because of hard work, progressivity, commitment, and strong synergy and collaboration among all stake holders.
"Then, in foreign direct investment, Hong Kong is in seventh place in East Java. We hope that after we come here to meet and transact, hopefully there will be an increase in investment in East Java from investors in Hong Kong. Info from the Consul General, in the future there will be other forums to be able to display agricultural products from East Java. Hopefully this will be a good step for all of us," explained the number one person in East Java.
Meanwhile, the Trade and Investment Mission in Hong Kong will last until May 16, 2023 with the agenda of Market and Small, Medium Enterprise Visit. Consulate General of the Republic of Indonesia in Hong Kong Ricky Suhendar said, this meeting could be a place to exchange information and views, both about changes that occur in Indonesia and Hong Kong. "Hopefully in the future trade transactions between Hong Kong and East Java can increase even more and the planned cooperation can be realized soon," he concluded.