School Bus from Bank Jatim Peduli facilitate Blitar Student Transportation
Date: 08 february 2017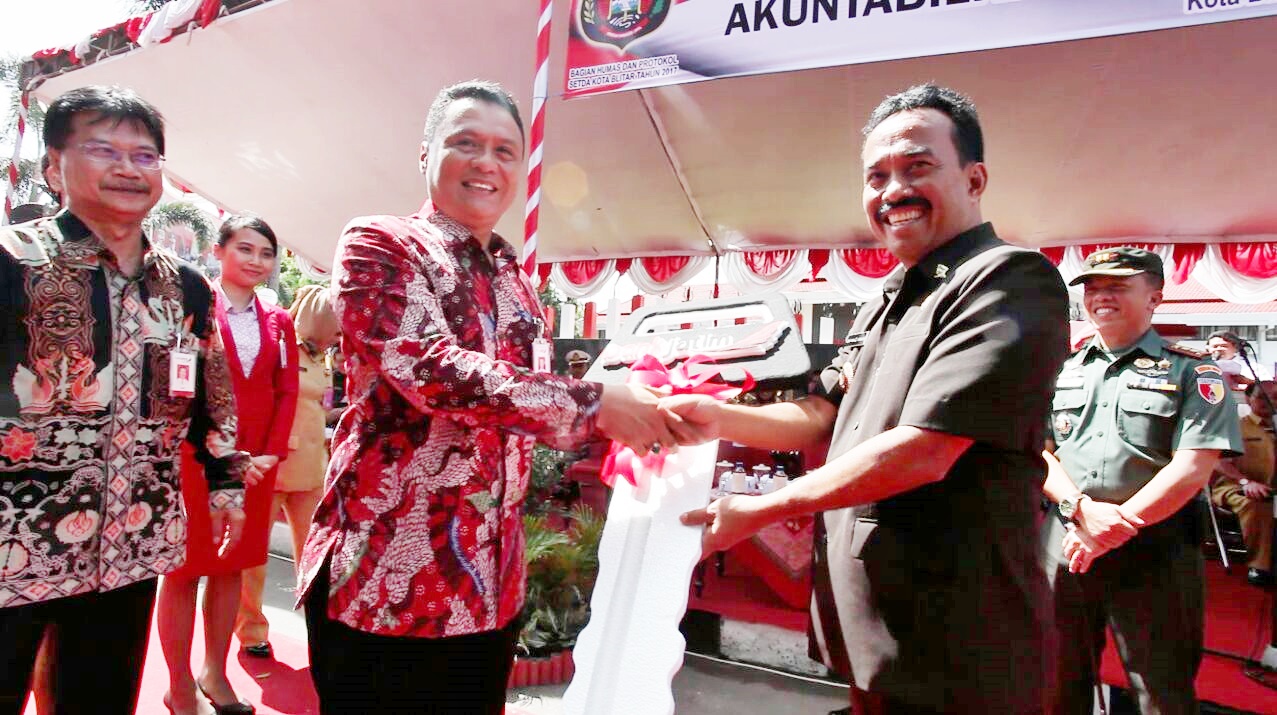 With the inauguration of School Bus of Corporate Social Responsibility (CSR) bankjatim Peduli by the Mayor of Blitar, M. Samanhudi Anwar accompanied by bankjatim Branch Manager Blitar, Bambang Ismono, Suhariyono, bankjatim's Division Manager of Funds, Services and Foreign Affairs.and entire Local Regional Work Unit (SKPD), in Blitar Mayor Office, Jalan Merdeka No. 105, on Monday (05/02/17). Now students in the city of Blitar do not have to worry about coming late to school again, mass transportation to students who take the route past the schools in Blitar city can be enjoyed by all students at no charge.
In addition to the school bus, bankjatim Peduli also distributed several facilities in the health and social care by giving one (1) ambulance to Hospital Syuahada' Haji Blitar and giving one (1) unit of three-wheeled conveyances garbage to the Sidorejo's village chief, Ponggok-Blitar last year with a total disbursement of Rp. 928,200,000.00.
Bankjatim's concern in education is not only manifested through any means of transport, as evidenced during 2016, bankjatim Peduli distributed Rp 2,507,593,420.00 specifically for the education sector in the form of scholarships and educational facilities.