Bank Jatim Supports Ministry of Finance Programs Through MSME & KUR Assistance
Date: 03 february 2023
Categories :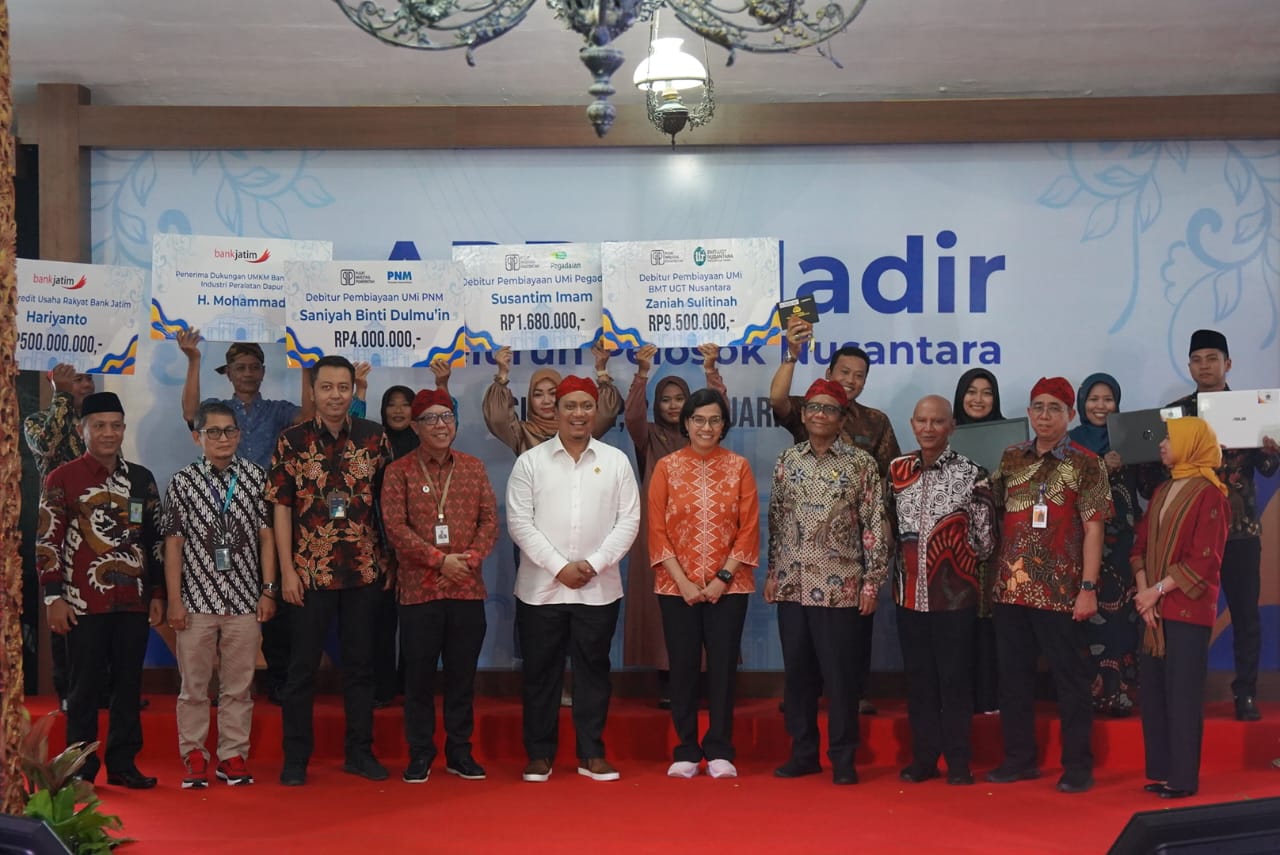 Sumenep, February 02, 2023 | In order to support the visit program of the Ministry of Finance of the Republic of Indonesia (Kemenkeu) to Sumenep District, PT Bank Pembangunan Daerah Jawa Timur Tbk. (bankjatim) participated in a series of Ministry of Finance visit activities by providing MSME support assistance to the community and channeling People's Business Credit (KUR) located in the Sumenep Regency Hall.
Minister of Finance Sri Mulyani, who had the opportunity to attend the series, said that one of the government's support for MSME financing was realized through an interest / margin subsidy scheme, such as the People's Business Credit (KUR) Interest Rate.
"With this scheme, the government covers the interest rate of the People's Business Credit (KUR).
"With this scheme, the government bears part of the interest borne by debtors in the form of interest subsidies. The interest subsidy is given based on the difference between the lending rate minus the interest rate borne by the debtor. With low interest rates, the community or MSME players are not burdened," Sri Mulyani said.
MSME support assistance was given by bankjatim to H. Mohammad who is engaged in the Kitchen Equipment Industry business. Bankjatim provides assistance in the form of Print Production Equipment, Roll play and Print wok worth Rp. 45,000,000, - to customers who are located in Kalianget Timur Village, Sumenep Regency.
In addition to assistance, bankjatim also distributed KUR credit to Hariyanto, who is one of the customers from Palongan Bluto Village Sumenep. KUR distribution amounting to Rp. 500 million was handed over directly symbolically by the Director of Micro, Retail and Medium R. Arief Wicaksono to MSMEs engaged in the production of this dagger.
On the occasion, Arief said that MSME assistance and distribution of KUR is an effort bankjatim in supporting the Ministry of Finance program. "The KUR program is a government program that we must succeed together, bankjatim will continue to support the Ministry of Finance program, especially in order to expand access to financing to productive businesses, improve the competitiveness of MSMEs, and encourage economic growth and employment", explained Arief.