Bank Jatim Performance Increases, Domestic Investors Dominate Bank Jatim's "Series B" Shares
Date: 22 april 2021
Categories :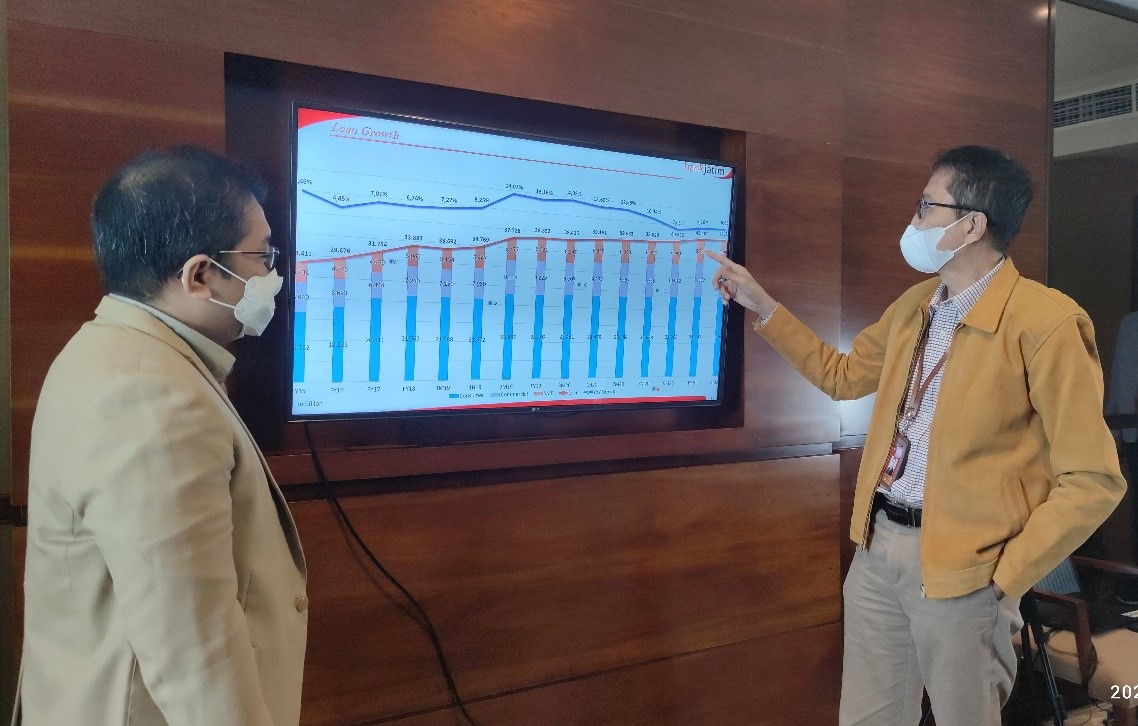 Along with the performance of PT Bank Pembangunan Daerah Jawa Timur Tbk. (bankjatim) during the impressive fiscal year 2020, followed by the convincing performance of the first quarter of 2021, many domestic investors chose bankjatim shares as an investment instrument, including the management of bankjatim who took positive steps by buying the shares coded BJTM.
In the disclosure of information reported to the Indonesia Stock Exchange on 20 to 21 April 2021, President Director Busrul Iman and Finance Director Ferdian Timur Satyagraha add ownership of BJTM shares for investment purposes. In this information, it was recorded that Busrul Iman bought 240,000 shares purchased at a price of Rp. 795 / share, while Ferdian Timur Satyagraha was recorded to have purchased 223,800 shares at a price of Rp. 800 / share. From the purchase, total BJTM shares owned by Busrul and Ferdian amounted to 1,222,200 shares and 942,433 shares, respectively.
Based on the composition of the BJTM Series B share ownership up to March 2021, Domestic Investors dominate the ownership of BJTM shares by 50.2% with 64,634 investors, while 49.8% are owned by foreign investors with 219 investors.
Of the total domestic investors, 43.5% are owned by individuals, while the rest is owned by institutions. This shows that the trust of the domestic community in general towards bankjatim is increasing. Busrul Iman believes that bankjatim has bright prospects in 2021. "In accordance with the financial performance of March 2021 which we released some time ago, the performance of bankjatim shows positive growth from the previous year (Year on Year / YoY). Total assets were recorded at Rp. 89.65 trillion or a growth of 28.58% (YoY), while net profit was recorded Rp. 448 billion or grew 2.20% (YoY). During the first quarter of 2021, bankjatim credit disbursement was recorded at Rp. 41.73 Trillion or grew by 8.63% (YoY), while third party funds were recorded at Rp. 76.09 Trillion or grew significantly 31.72%, "explained Busrul. "Based on this performance, we are optimistic that we can achieve the financial performance target by the end of 2021," said Busrul.
Several steps have been prepared to support the achievement of these targets, one of which is the distribution of the Kredit Usaha Rakyat (KUR) which will start again this year with a ceiling of Rp. 1 trillion. Furthermore, bankjatim will also try to increase the market share for multipurpose loans, which is currently still at + 60%.
PT BANK PEMBANGUNAN DAERAH JAWA TIMUR Tbk
Jl. Basuki Rahmat 98-104 Surabaya
CORPORATE SECRETARY
E : corsec@bankjatim.co.id / humas@bankjatim.co.id
T : (031) 5310090-99 ext 471 F : (031) 5310838