Bank Jatim Donates CSR Assistance to Probolinggo City Government
Date: 31 january 2023
Categories :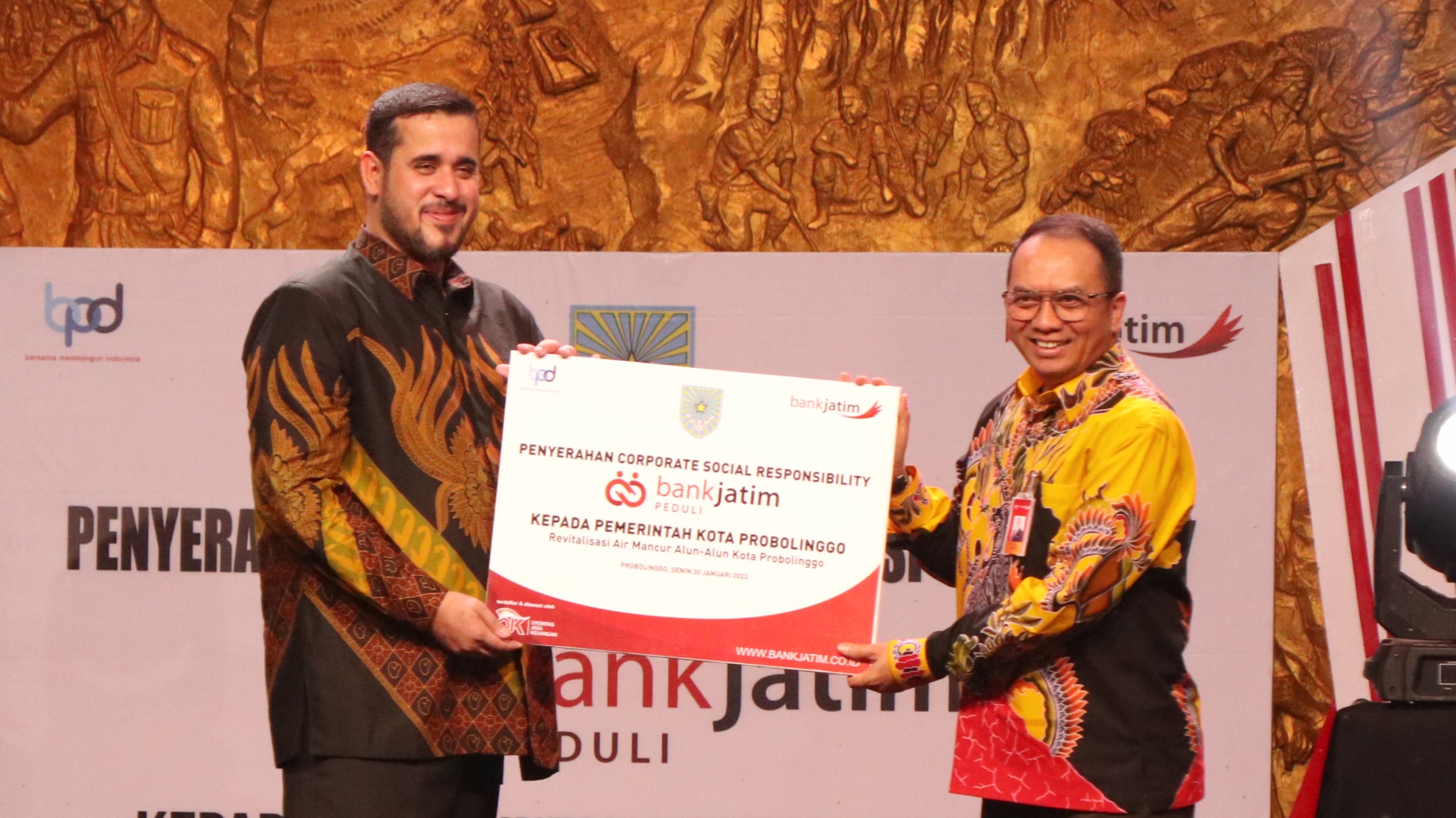 As the proud bank of the people of East Java, PT Bank Pembangunan Daerah Jawa Timur Tbk (bankjatim) is not only focused on improving business, but also has high empathy and responsibility for the welfare of the surrounding community, especially in East Java. This commitment is implemented through the submission of bankjatim Peduli CSR which is periodically carried out in several cities and districts. This time bankjatim's concern is shown through the handover of bankjatim Care Corporate Social Responsibility (CSR) assistance in the form of Revitalization of the City Square Fountain to the Probolinggo City Government.
Located in Probolinggo City Square (30/01), bankjatim CSR assistance in the form of Fountain Revitalization was handed over by Edi Masrianto (Director of Finance, Treasury and Global Service bankjatim) to Habib Hadi Zainal Abidin (Mayor of Probolinggo). At the Gathering Night event with the Probolinggo City MSME community which was also attended by the Governor of East Java, bankjatim symbolically handed over the Adipura Cooperative Member Electronic Card at the National Environment Agency and Peoples Business Credit (KUR) to Probolinggo City MSMEs. Bankjatims assistance cares about increasing visits to the Square which will drive the local economic sector and at the same time support post-pandemic economic recovery efforts in Probolinggo City.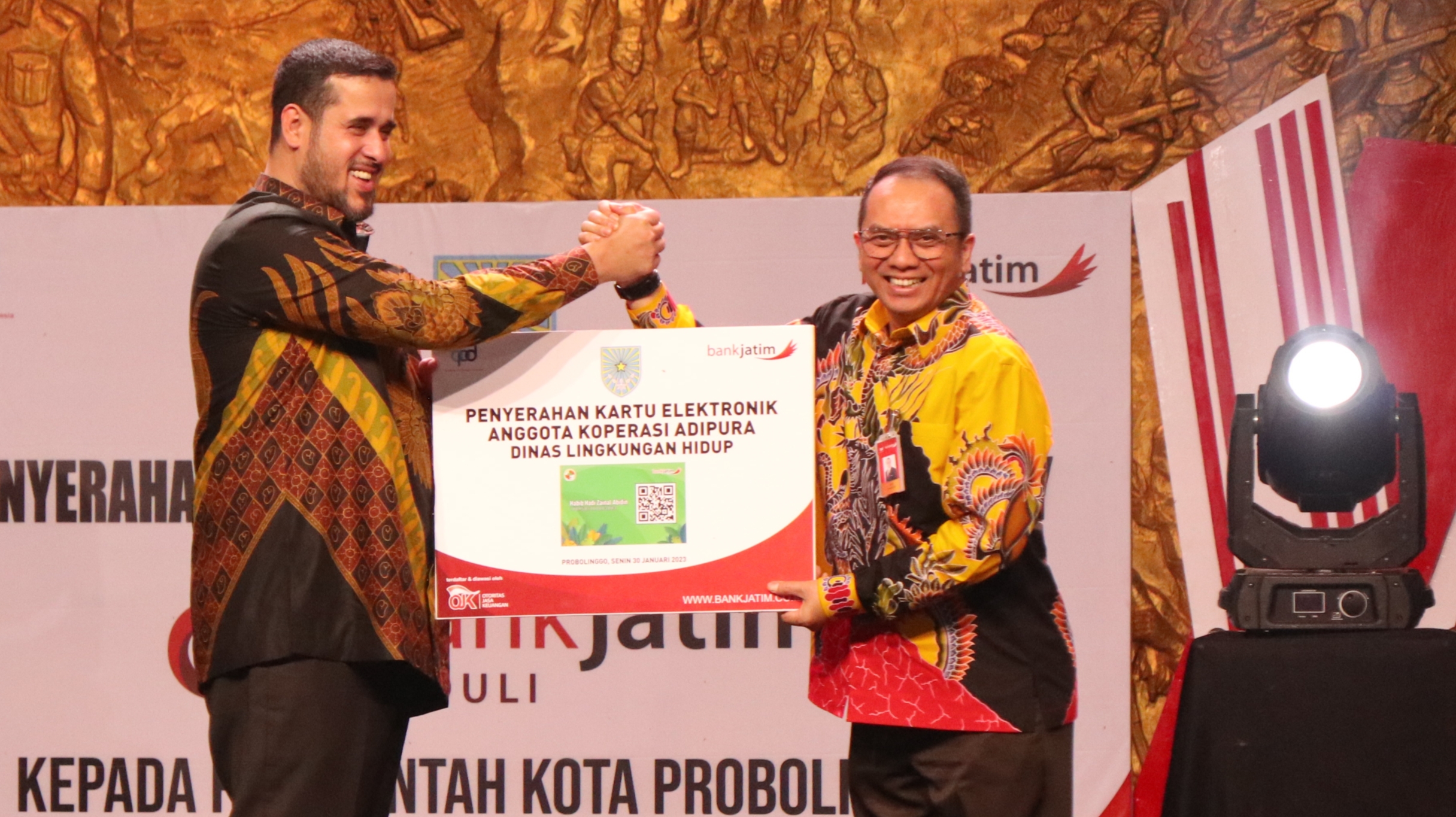 On the occasion, Khofifah Indar Parawansa, Governor of East Java, expressed support for bankjatim to strengthen synergy with the Government in driving the Economy. "I support bankjatim's support for the development of Probolinggo City. Hopefully bankjatim will continue to grow, continue to progress and be great like the tagline of Probolinggo City," said Khofifah.
Habib Hadi Zainal Abidin expressed his gratitude and appreciation for the support and assistance bankjatim care that has been submitted. "The revitalization of the Fountain Teapot with the help of bankjatim provides uniqueness and attractiveness. Thank you to bankjatim, hopefully the cooperation and collaboration of bankjatim will benefit all elements of society," said Habib Hadi.
CSR bankjatim Care is a form of love and concern of bankjatim to the people of East Java who have given their trust and support to bankjatim. "bankjatim care is the result of cooperation and collaboration between bankjatim and the Probolinggo city government. It is hoped that the Fountain Revitalization Assistance will be able to provide attraction to the public to visit Alun - Alun so that it can drive the local economy and enjoy the increasingly festive atmosphere of Alun - Alun, "concluded Edi Masrianto.