Bank Jatim back serve features in Jatim Fair 2015
Date: 08 october 2015
Categories : All News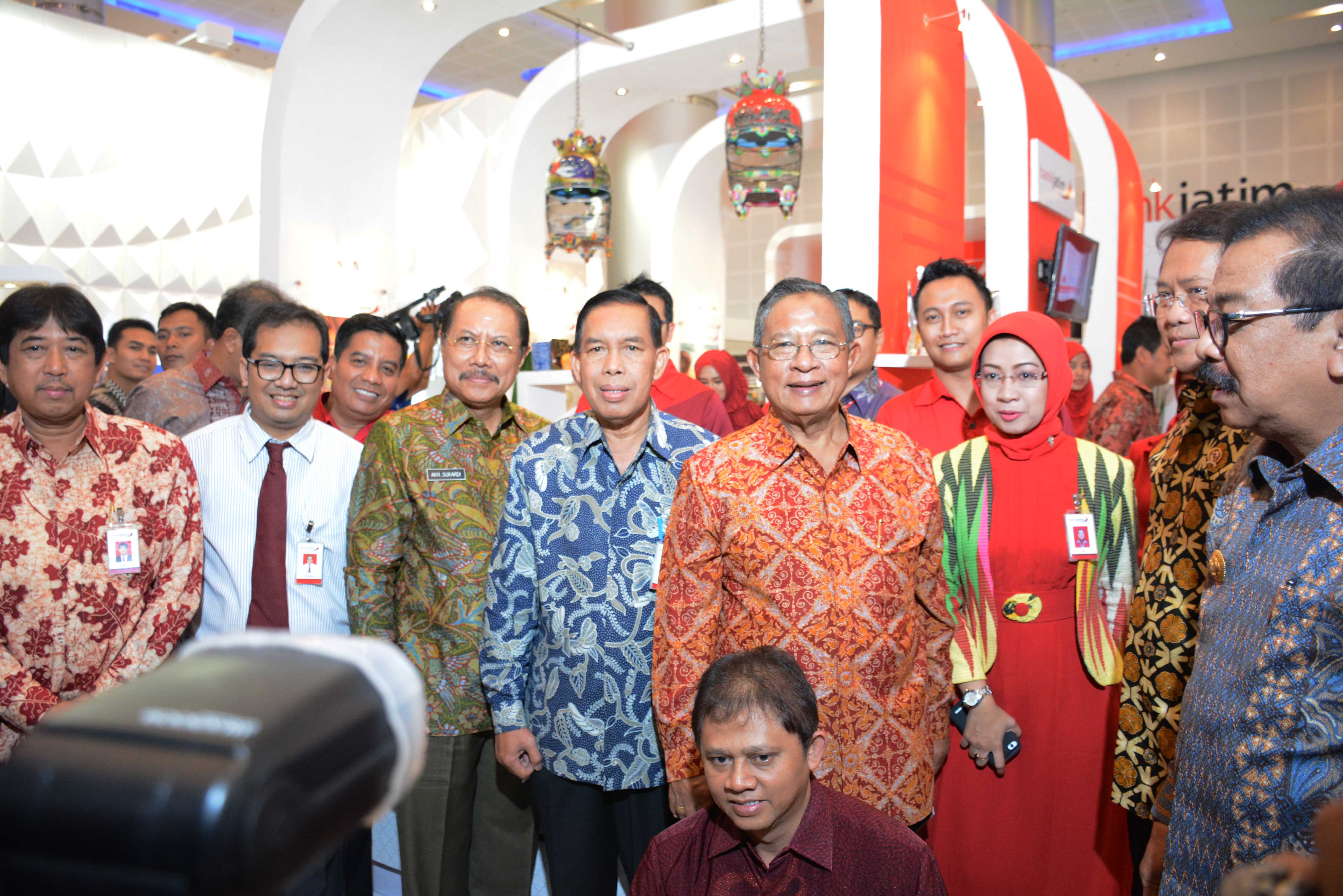 Surabaya , 8 October 2015 - The exhibition multi largest products in eastern Indonesia or commonly called " JATIM FAIR" be held in Surabaya ( 8-18 / 10 ) . Located in convention & exhibition hall grand city surabaya, Bank Jatim back participate in Jatim Fair 2015 held to anniversary of the province of east java 70 which is still get enthusiastic from the surrounding neighborhood because the exhibition is national scale.
Besides displaying various superior products of east java, Jatim Fair 2015 also displaying entertainment for all community circles with a total of hundreds of participants who participate not only from east java.
As the Bank of community in east java, this year Bank Jatim back participating and presented the best in the event Jatim Fair 2015 by opening stand exhibition to give detailed information about Bank Jatim both the funds and credit .
Unsparing, on stand Bank Jatim visitors can use it as a place of payment point, consulted privately about financial facilities and there is an opening accounts with gifts directly in the form of interesting souvenirs who will be served by officers Bank Jatim .
In addition, Bank Jatim also selling produk-produk seeded from a debtor by opening display for sale as many batik / weaving typical east java, processed various kinds of chips, accessories necklace, wallet, sandals, wicker bag, honey pure, and still many more. Visitors can be directly having the goods by buying through stand Bank Jatim.
Activation conducted Bank Jatim to enliven the exhibition is done Bank Jatim and promote and interaction directly to visitors, namely by holding games count the money and quiz question and answer about Bank Jatim with a gift souvenirs interesting has been provided for visitors successful.
Director of Bank Jatim R .Soeroso convey has become obligation for Bank Jatim to seek totality and sacrifices best in Jatim Fair 2015.
"In addition to provide information and services owned Bank Jatim , we also want continues more close to the community. This we have achieved with the stands version champion favorite exhibition hall last year .Hopefully this year we are able to take it" said Soeroso with the spirit.
R. Soeroso also asked the public to that to Jatim Fair 2015 as well as visit stand Bank Jatim in front of the entrance the exhibition.
"Let actually attended Jatim Fair 2015 and do not forget visit stands Bank Jatim and enjoy the best service and souvenir draw on a number of occasions" said R.Soeroso.