alhamdulillah, after renovation free rats
Date: 22 march 2013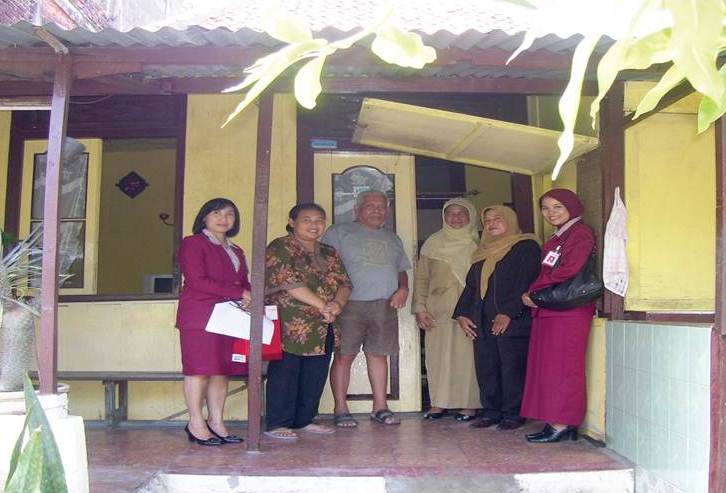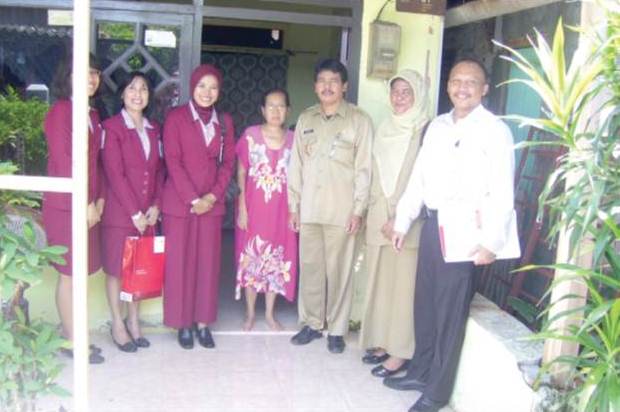 To meet one of the basic needs in the form of livable homes, Bank Jatim through program of Corporate Social Responsibility (CSR) provides rehabilitation support as many as 50 homes uninhabitable (RTLH) spread in Gresik regency, each home to obtain funds of Rp 5 million .
One of the people whose homes got this program is Muzamil Ahmad, 60, Jl Pahlawan IV/5-A, Tlogobendung Village, Gresik. "Alhamdulillah, after our house renovated the rats being gone. Before repair, just plaster cement floors, so that the rats making holes everywhere. Yes, due help of Bank Jatim our floors now tiled. First before it was remodeled, the walls perforated-hole, "said Muzamil Ahmad and his wife to the CSR team Bank Jatim when reviewing his house.
Sri Winarni as village head Tlogobendung, Gresik, very grateful to Bank Jatim that has helped citizens in renovating homes uninhabitable. Many houses in the area is not yet tiled. "In 2011 our residents whose homes got the funds for the renovation of the Bank Jatim seven pieces, and in 2012 the two houses. We also expect the Bank Jatim in 2013 would willing to give home renovation financial assistance uninhabitable citizens, while reducing poverty so that the condition of the people to be healthy. Our home renovation grants are prioritized for people who are elderly or have young children, "said Sri Winarni.
Still in Tlogobendung, CSR team continues inspection to Mrs. Dani house, whose has also been renovated. From Tlogobendung, CSR teams Bank Jatim continues reviewing to the village of Kramat Inggil, Gresik city. At this location there are two houses that were targeted renovations, including the house owned by Mrs. Sunarti, also a widow. Together with the village chief Kramat Inggil, Nur Cahyono, when visited her house is empty because the occupants were out of the house. However, the physical building Sunarti've seen there are changes after being renovated with the assistance CSR funds Bank Jatim.
The next review of the target house occupied Mulyatno widowed, still in the Kramat Inggil. Home Remodeling widowed Mulyatno include ceramics and roof of the house. Before in ceramics, her house only dirt floors. "Yes, after the house repaired by a grant from the Bank Jatim is now more comfortable inhabited. Moreover, to work as a tailor for women feels more comfortable.thank you very much to Bank Jatim whose has helped repair the house, "he explained.