Bank Jatim Commences The Performance in 2017 By Sharing
Date: 05 january 2017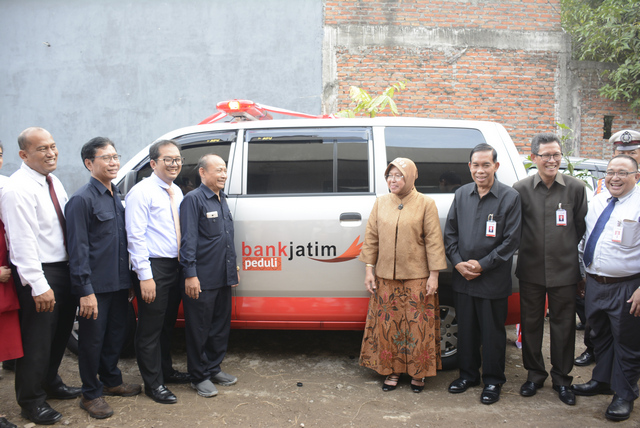 Surabaya| Corporate Social Responsibility (CSR) bankjatim does not need to be doubted to its commitment in sharing, serving and participating to give benefit for the people in East Java. With CSR high number of budget in 2017 around Rp18,7 billion, bankjatim expects to be able to give more benefits for the entire citizens.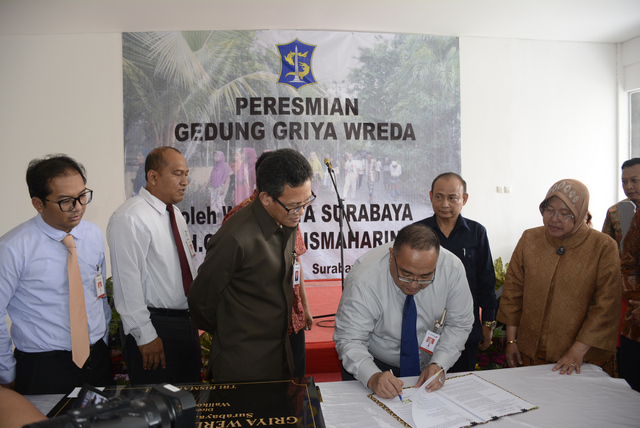 With the 4 aspects, which are owned by CSR of bankjatim through Bank Jatim Peduli, include: Aspect of Education, Culture, Health and Social. In the Year of 2016, bankjatim had realized the CSR fund around Rp14.18 billion. Bankjatim continues to be a company which can give its all efforts and help people in any sectors.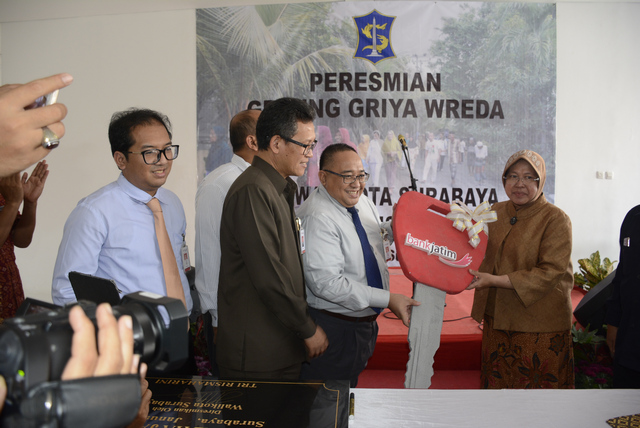 In 2016, bankjatim realized the CSR for the city of Surabaya, includes, by distributing aid in the form of facilities and basic facilities (shower tools, sanitation tools, and medicines) to UPTD (Integrated Service Unit Area) Liponsos in Keputih Surabaya around Rp50.435.450,00 (03/11/16). Today, in the opening of Integrated Service Unit Area) Griya Werdha Jambangan, bankjatim handed over 1 car unit with price of Rp198.000.000,00 to PMI (Indonesia Red Cross) in Surabaya. The aid, which was delivered directly by President Director of bankjatim R.Soeroso to hendro Gunawan, the Chairman of Indonesia Red Cross in Surabaya and witnessed by Surabaya Mayor Tri Rismaharini, was expected to give benefit to Indonesia Red Cross in Surabaya and the whole people in East Java (05/01).
The excellent achievement by bankjatim could be realized with the support and strong synergy among bankjatim. People and government. With 1.566 operational service networks and innovations in information technology that has result services based on e-channel (SMS Banking, Internet Banking, Mobile Banking), people nowadays could transact very easy, fast, safe, and anywhere (corsec/bankjatim)